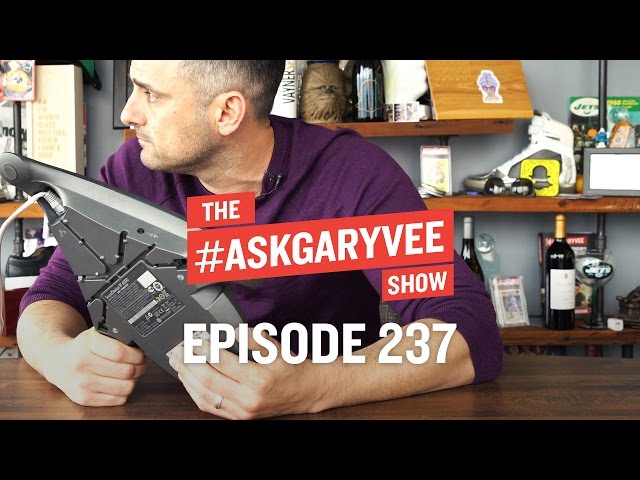 #AskGaryVee Episode 237:

Eating Shit for 24 Months, Doing What You Love & Monetizing Your Strengths

But I'm a cabinet designer and I have the opportunity to basically go work for a very high-end firm and try to continue to do my own stuff. And become a rep, all of these opportunities are coming all at once and I'm trying to figure out the best way to balance them all without […]

I did some start up business, some small stuff. I've been sitting in the same job from last six years growing, seeking out mentors, been doing my thing. I've been trying out the eBay thing and I just got hit yesterday when I first couple sales so I'm super stoked on that and thankful for […]

– Love it. – [Jayson] On and off, been good. I want to do niche based website design for different avenues. – Yep. – [Jayson] And I'm trying to build my portfolio but it's like, you know, the competition is so big. So, I'm trying to figure out how do I monetize that and I […]
What is your small business solution?