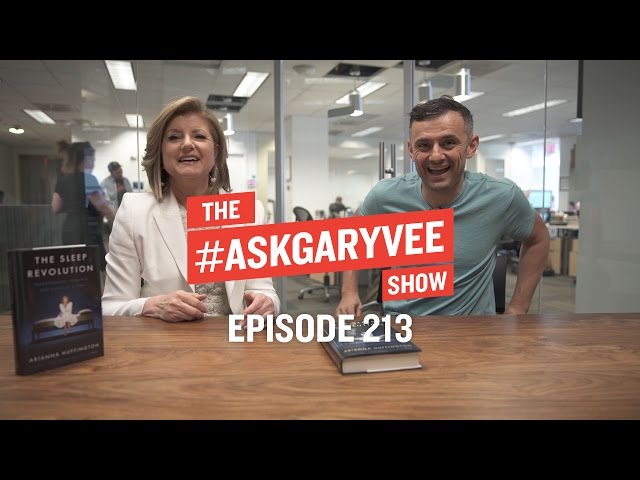 #AskGaryVee Episode 213:

Arianna Huffington, Nighttime Routines & The Importance of Sleep

– Hey Arianna and GaryVee. Arianna it was so good to meet you last week. We had our sold-out premiere of "Dream Girl" last night to 600 people at the Paris Theater. Got home at 4 o'clock woke up at eight now heading to brunch with my parents and then to Bloomberg for an interview. […]

Hi Gary, I'm coming from you from my dental office in North Bergen, New Jersey and my question is in regards to sleep. How do you develop rituals for your sleep and bedtime when your life is unpredictable as a businessperson and a parent and you have a lot of obligations and a lot of […]
When was it that you started thinking that sleep deprivation and burnout were the ways to succeed? And was there a moment when you woke up to that fact that that's not the truth?